6 Things to Do in Nottinghamshire
From historic tours to street art galleries...
Stay at Ye Olde Bell hotel and discover Nottinghamshire.
1. Wollaton Hall and Park
The grounds of Wollaton Park are stunning and walking into the hall is like stepping into a history lesson. Not a dry history lesson sat in a stuffy school classroom writing notes, of course, but an inspiring history lesson where you can really gain an understanding of the upper classes that used to live there.
A "proper" English place.
In fact, Wollaton Hall and Park is an Elizabethan mansion with 500 acres of parkland. One of the country's finest.
Soak up the knowledge of experts working here and take a tour with them. Afterwards, take the opportunity to appreciate the wildlife outside, and explore an acre or two. Or as many acres as you can manage. There's a range of habitats, including grassland, wetland and woodland.
Look out for for herds of free-roaming deer – over 200 live on the estate and have done since the 14th Century – making them quite old.
We recommend taking a day trip. If you have children they'll love running around the grounds and visiting Nottingham's Natural History Museum (for free when you're in Wollaton Hall and Park). It features a collection of over 750,000 random and preserved items. Not that we've counted or anything…
Why not attend an exhibition? Or pack up a picnic and enjoy it in the park? We can't promise the weather, but we can promise the park.
There is, of course, an option to enjoy a speciality tea in the café if any rain shows itself.
2. Nottingham Castle
Castles will never get old. Oh, wait.
Not every castle (and by Jove there's a few) gets the star treatment. Nottingham Castle is different, and right now is undergoing an enormous £29.4 million facelift and is expected to re-open in 2020.
What to expect from the renovation is anyone's guess. The website says, "ambition and sympathy", and a revitalisation to "reflect the wealth of its history, the depth of its collections and the lives of the people of Nottingham."
The focus of the renovation project will be the Ducal Palace and Grounds as well as the maze-like cave system hidden in the castle rock…
It's all poetic and mysterious – which a good castle renovation should be.
Prepare to be "wowed", we certainly are…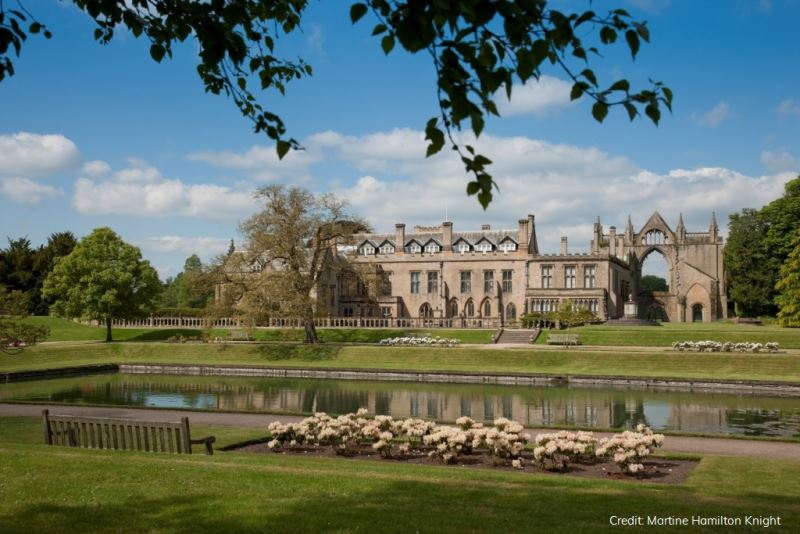 3. Newstead Abbey
Did you know Lord Byron once kept a badger as a pet? Maximum eccentricity.
Discover weird and wonderful facts like this (and more) at Newstead Abbey.
If you are a fan of Mother Nature, you'll be excited to explore the 300 acres of Parkland, and wander around the beautiful grounds. The gardens are mixed and reflect many different cultures, from classic British to Spanish and even the Far East.
The stew ponds are thought to be medieval and the handy work of monks. What's a stew pond? Apparently, a stew pond was (a pond) used to store fish until they were ready to be eaten. You asked.
Discover more about Byron's ancestral home through the Romantic, Medieval, Victorian and Gothic periods. A place, which was a backdrop, influence and casual bystander to some of the greatest poetry ever written.
Although it isn't just Lord Byron that achieved fame. His daughter Ada Lovelace, a mathematician and writer, was most-interestingly the first-ever female programmer. She programmed the Analytical Engine – and in doing so created the first algorithm in the mid19th Century. A one-woman IBM.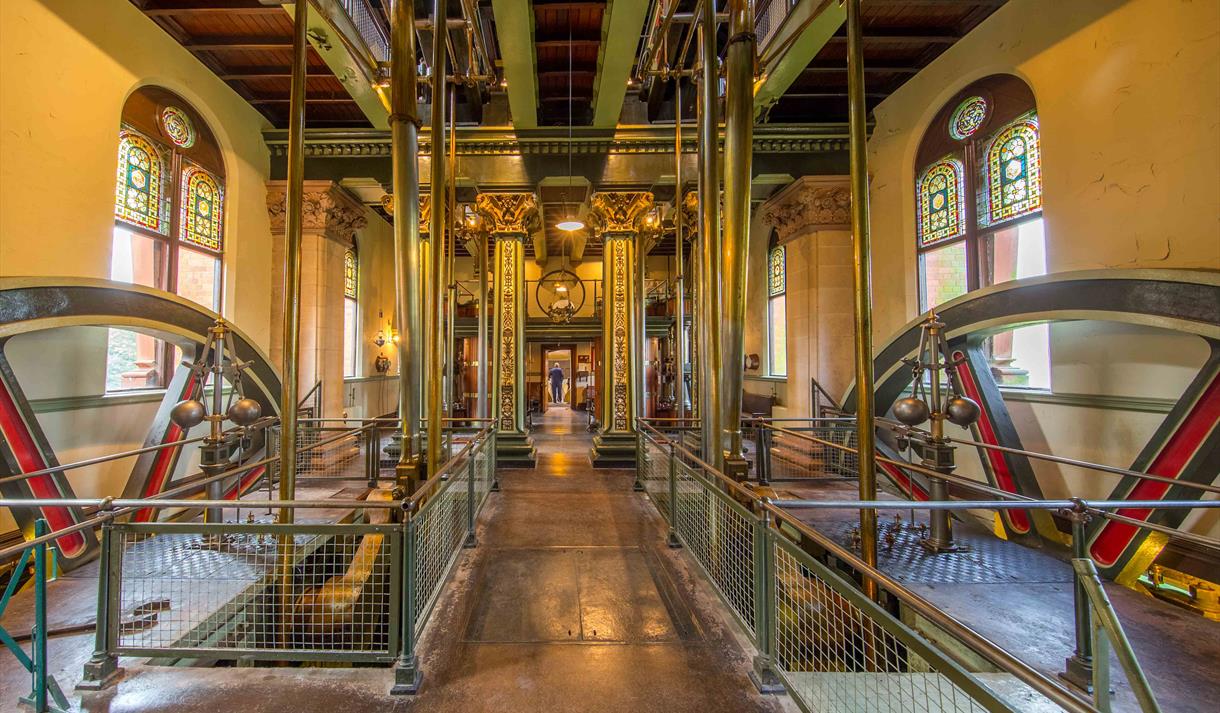 4. Papplewick Pumping Station
Forget fireworks, visit Britain's best waterworks in Nottingham. Not only are these waterworks preserved from the Victorian period, they work.
Papplewick pumping station opened in 1884 to supply water for the City of Nottingham. It is now a first- class family museum, and a spectacular showcase of Victorian engineering. The engine house is ornate, and surprisingly beautiful.
Steam days take place eight times a year and really do make for a fascinating sight. After all, you won't see a working Victorian pumping station in Magaluf.
Remember the site is very old so be prepared for the pump breaking down on steam day. Although it's rare, it is possible. But that's okay – the fact it works at all is amazing.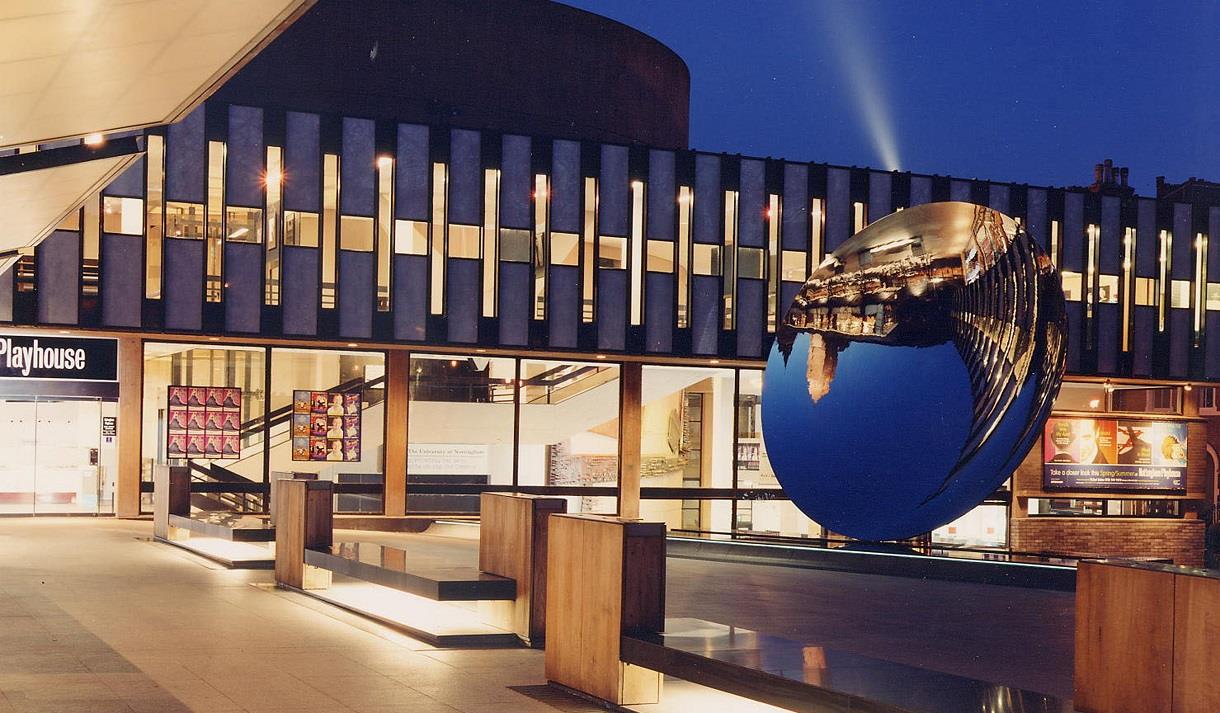 5. Nottingham Playhouse
Lovers of the arts will not be able to resist a trip to Nottingham Playhouse. Offering world-class theatre that is diverse as Nottingham itself.
The Playhouse, previously a cinema, was established as a theatre in 1948. The first production was Shakespeare's Coriolanus, a tragedy based on the legendary life of Roman leader Caius Marcius.
Many international shows performed in London are transferred to Nottingham. Our favourites? 1984 for any anti-fascists, and Tracey Beaker Gets Real for the whole family.
Have a look at the Nottingham Playhouse website for current and upcoming shows.
Credit: Donk
6. Street Art
Calling wannabe Banksys and street art renegades, Nottingham is as much about cutting edge art as is it British history.
You can find an organised tour to take you round Nottingham's street art, visit the Fletcher Gate art gallery, or you can get down with it and check out the street art hot spots in nearby Sheffield.
Far more than a scribbled teen signature, the street art and murals around Sheffield are impressive.
Visit Station Street and Hockley to discover Sheffield's real-life urban art. We won't tell you what you'll find there, that's a surprise.
Book a stay at Ye Olde Bell Hotel for a luxury break in Nottinghamshire
Book a stay at Ye Olde Bell Hotel for your four-star break in Nottinghamshire. Discover the not-so-hidden tourist gems Nottinghamshire has to offer…